Auction Status
| | |
| --- | --- |
| Status: | The Auction Is Now Over |
| Bidding Opens: | Tue Oct 25, 2016 01:00 AM |
| Bidding Closes: | Sun Nov 6, 2016 11:45 PM |
| Timezone: | Canada/Pacific |
| Currency: | CAD (Canadian Dollars) |
Get Social
— ADVERTISEMENT —
Welcome To The Auction!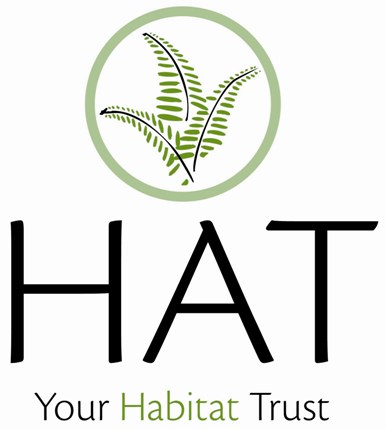 Habitat Acquisition Trust is a non-profit regional land trust that conserves nature on south Vancouver Island. We envision a future where the full array of natural habitats on south Vancouver Island and southern Gulf Islands is healthy and conserved.
The HAT 20th Birthday Nature Fundraiser is the kick-off celebration of 20 years of conservation by Habitat Acquisition Trust. Funds from this auction will all go towards HAT's programs in land conservation, habitat stewardship for native species, endangered species protection and knowledge-building, environmental education for youth, ecological restoration, and the Good Neighbours program encouraging voluntary stewardship on private property. More on our programs that help preserve local flora and fauna at hat.bc.ca
Note: The final part of the auction will take place in-person on Nov 8th at Glenrosa Farm Restaurant (5447 Rocky Point Rd, Metchosin) from 7 – 9 pm with a party featuring foraged food, organic wine, raffles, and biologists with guitars. Tickets are now sold out. There will also be online exclusive items available here that will not be up for bid on Nov 8th, so make sure to get your bid in before Nov 6th closing.
Winning Bidder Payment Information
Winning bidders will be contacted after the end of the in-person auction to make arrangements for payment and pickup/delivery of their items.
Payment Types Accepted:
Cash (In person only please)
Cheque (Please make payable to "Habitat Acquisition Trust")
Square
Visa & Master Card
Payments can be made at:
825 Broughton St
Winning Bidder Item Pickup/Delivery:
Winning Bidders can pick their items up at:
825 Broughton St
Note: Bidders must collect their items at 825 Broughton St. Victoria, BC. Items will not be shipped.
General Auction Information
The time on this server will be used to determine the start and end times of the auction. This time may be off from your local time. Refer to the approximate time in the right hand side of this page.
This auction transitions to a live in-person auction after online bidding closes. You still may be outbid at the live event. The online portion of the auction will not reflect the final live auction results.
When the live event auction closes, all winning bidders will receive notification regarding the status of the items they have won.
You must register an account in order to place bids. Click Register on the upper right hand side of this page in the login area. Once you have registered, a confirmation/activation will be emailed to you. You must click on the link in the email message to complete the registration process. If you haven't received your confirmation email, please check your "junk mail" or "spam" folder as it may have gone there. You can also re-request the confirmation email. The link for resending the activation code can be found in the login area.
NOTE: eFlea provides a service that facilitates silent auctions for charities & groups/fundraisers. The items up for bids in this auction are listed by the group raising the funds. eFlea is not responsible for the accuracy of the item listings. Please verify item details with the auction administrator(s) prior to placing any bid(s). While eFlea tries to verify the auction administrator(s) and charity/group, we cannot guarantee their validity. Please be cautious and participate only in auctions where you are familiar with the groups and/or administrators.
Information On The Bidding Process Frequently Asked Questions
Please Note that all bids are final. By placing a bid on an item you are agreeing to a contract. You will enter into a legally binding contract to purchase the item from the seller in the event that you are the highest bidder at the time the auction closes. You are responsible for reading the full item listing, and understanding the above instructions and accepted payment methods. The Seller (auction administrator) assumes all responsibility for listing these items. The bidder's source IP address is logged for all bid transactions. Persons placing fraudulent bids may be prosecuted in a court of law.